Our Story
Eco Dog & Cat create whimsical and cute needle felted characters and eco-friendly products from 100% New Zealand wool. Our collection is handcrafted with lots of love by a team of talented female artisans in the underprivileged communities of Nepal. The goodies come packaged in either hand-stamped cotton bags or eco-friendly gift boxes, wrapped with recycled tissue paper, making them sustainable and biodegradable. We hope to bring joy to you through our exclusive range of collectibles.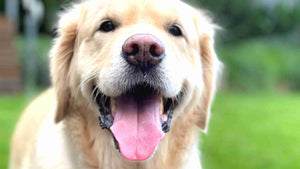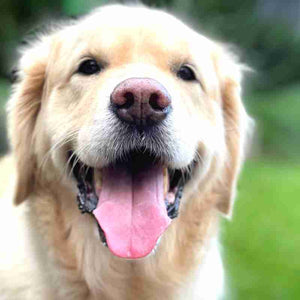 Our Principles
Eco Dog & Cat is built on the principles of sustainability and strives to be socially and environmentally responsible. We are committed to working towards a better planet for our future generations. All creations are designed from my cozy home in Brisbane, Australia.
These original creations are inspired by my beautiful fur babies - Horlicks, an almost eight-year-old Golden Retriever and Hero, a British Shorthair who just turned one in October 2021.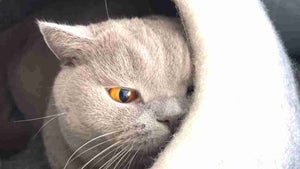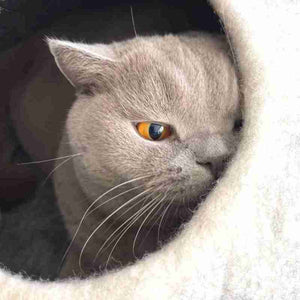 Our Design
The Eco Dog & Cat handmade product line oozes cuteness with an eco-friendly, sustainable twist. With help from a team of highly talented craftswomen in the underprivileged communities of Nepal, our designs are transformed into reality.
We really hope these adorable little creations can bring joy to everyone around the globe.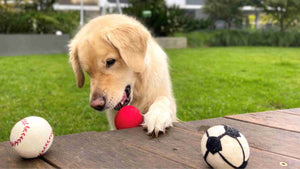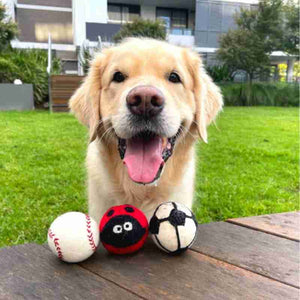 Sustainable and Biodegradable
All our creations are handmade from 100% wool ethically sourced from New Zealand. We do not add any filler, plastic, rubber or additive. The natural dyes used are azo-free and lead-free, making our products safe for the entire family, including young children with sensitive skin and babies.
Being handmade, you can be assured that no two products are identical. Each handmade item is made with love and has its own story!
Our items are packaged in eco-friendly gift boxes and will make the perfect present, especially for dog and cat lovers.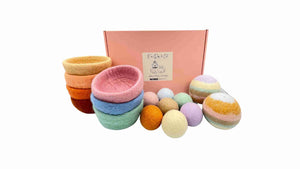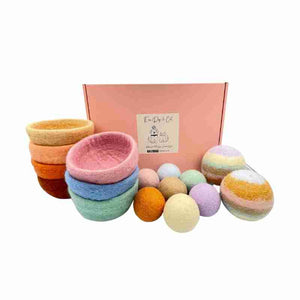 Hang in There Program
Although Horlicks and Hero have loving forever homes where they are cared for and cherished, we feel sorry for those animals on the quest to find their new families.
Our family is dedicated to helping all dogs and cats experience the same love and support they deserve, which is the motivation behind our Hang in There Program. We release limited edition keepsakes under our Charity Goods collection and donate 50% of profits to the animal nonprofits in Australia to support vulnerable animals in need of help.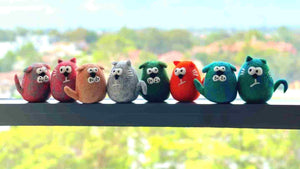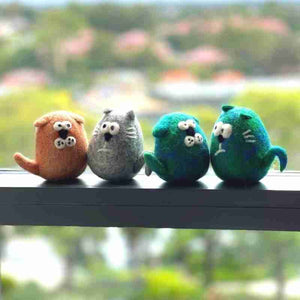 Giving Back
Our company is driven to serve as a force of good for people, the environment and wildlife. Each time you pick up a wool creation from us, you are helping out female artisans in Nepal by providing work for them to give them access to housing, medical treatment and schooling for their kids.
We are proudly promoting the best of a few non-profit organisations. Every Eco Dog & Cat item gives back to vulnerable communities and protects the environment - where wildlife can survive and thrive.
Thank you for choosing Eco Dog & Cat and being part of a global movement building a better world for our kids and future generations. We hope you enjoy our felt creations as much as we enjoyed creating them.
Meet the Team
Founder
Lee, the creator behind this brand, works very closely with our collaborators to develop these new products. She is otherwise swamped serving Horlicks and Hero.
Customer Service
Horlicks, our friendly golden retriever, is passionate about providing the best customer service when he's not thinking about food. Dog products are paw approved by him.
Finance Manager
Our savvy British Shorthair, Hero, knows everything about finance and controls our budget when he's not busy taking a nap. He also tests and approves cat products.